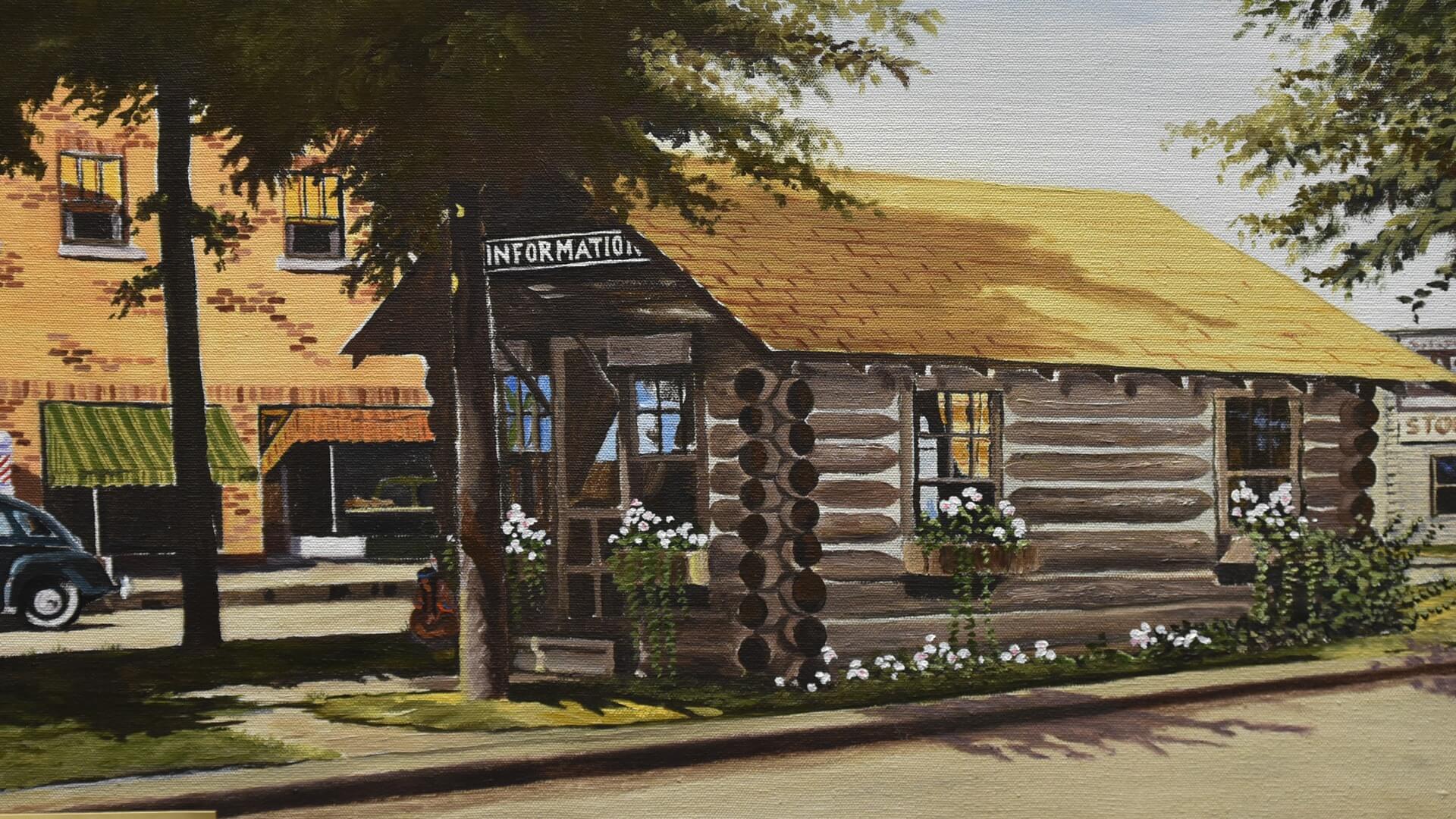 The Tomahawk Chamber of Commerce originally evolved from the Tomahawk Civic and Commercial Club, formed in 1919 by area merchants. In that same year, an advertising and tourist committee was established to address ecological and conservation issues. In 1921, this committee began actively promoting the Tomahawk area as a tourism destination.
Early committees of the club included agriculture, retail, industrial and Memorial Day committees. The club advocated on various political issues, including the relocation of Highway 10 (now Highway 51). New commercial ventures and expansion of current businesses were also promoted. Other notable accomplishments included sponsorship of a contest to name the body of water surrounding Bradley Park (Lake Mohawksin) and saving the school forest property from foreclosure.
In 1927, a log cabin structure built in Downtown Tomahawk by resort owners Al Kahn and Rueben Wurster to serve as an information booth. Destroyed in the Mitchell Hotel fire in 1929, the structure was rebuilt by the original builders with help from the others in the community. A landmark for decades, the information booth was one of the first stops for visitors upon their arrival in Tomahawk.
The first board of directors was elected in 1949. The first 4th of July Pow Wow Days was held in 1952, and remains an annual event. Support from the Chamber helped establish the local National Guard.
The 1970's brought Chamber support for the DNR to acquire the abandoned railroad corridor for a Rails-to-Trails project, now known as the Hiawatha Trail. The Chamber also sponsored blood drives, and during those years a doctor shortage prompted the Chamber to assist in the recruitment of a physician.
In 1986, the log cabin was rescued from demolition by a group of citizens when the Chamber moved to their new office at its current location. The log building was moved to Washington Park and became the first Tomahawk Area Historical Museum.